FAQ   HOW MANY DRIVING SCHOOL LESSONS WILL I NEED?
FAQ. This depends on how much driving experience and where the student has driven prior to instruction with Camber Driving School. This means it is very different to drive in busy traffic conditions than to drive in a straight line on a motorway or highway.
How many driving lessons needed by each individual also depends on the students own ability. Some take to driving naturally and others take extra time. .
If you have driven prior to your first driving lesson with Camber Driving School, our trained driving instructors will assess your knowledge and ability, then determine which cost effective lesson plan suits you the best.
If there is no previous driving experience we will start you off in the right direction by showing you the correct way and taking you through the basic driving skills needed for you to start your driving instruction ensuring a successful pathway to passing your test whilst also working out the most cost effective route to your licence.
WHAT CAR DOES HE/SHE USE FOR THE  DRIVING TEST?
A vehicle will be provided for your test and is the car you have trained in during your lessons if you have had previous driving lessons with us. All vehicles are inspected by the RTA prior to going out on the driving test and are maintained to this standard at all time.
BOOKING YOUR P'S DRIVING TEST:
We can book or you can book your P's test with the RTA. The cost is currently $56  payable to the RTA.
Your P's test should  be booked once you have completed aly your topics and skill levels outlined on your Record Card, ensuring you are ready for the RTA's P's Test pass requirements. This means you are guaranteed to pass your test first time.
WHAT DO YOU NEED TO BRING ?
For each driving lesson bring your log book, learners licence and the record card provided to you on the first driving lesson. Wear comfortable and thin soled shoes and reading or sunglasses if needed.
WHAT IS THE COST FOR THE LICENCE TEST  ?
Costs for a driving test is $150. This includes pick-up from home or suitable spot, one hour lesson before the test to warm up and settle any nerves, use of the car for the test, insurance for the car and drop off to home or chosen spot afterwards.
The cost for your P licence is currently $56 payable to the RTA upon a successful test pass.
FAQ Call Cameron 0438 364 244
Q: what is the minimum age requirement to apply for a learner driver licence?
You must be at least 16 years old.
Q: Does your school provide one to one tuition?
Certainly, we do provide one to one tuition – no other students in the car
during your lesson.
Q: Do I get 3 hours recorded on my logbook when I completed 1 hour from your school?
Yes, our fully qualified instructors are able to supply 3 hours for 1 structured
lesson. A maximum of 10 hours of lesson will be accepted and recorded as 30 hours
in the learner driver logbook.
Q: Do you provide dual controlled vehicles?
Yes, we do provide dual controlled fitted vehicles to make sure you are safe
while learning to drive with us.
Q: Does your school provide pick up and drop off service?
Absolutely, just let us know your address prior to make booking.
Q: How many days a week do you offer lessons?
We provide 7 days a week from early in the morning until late at night.
Q: Am I covered by insurance while learning to drive from your school?
Absolutely, you are fully covered.
FAQ Call Cameron 0438 364 244
Why Camber Driving School  ?
OVER 15 YEARS EXPERIENCE
DUAL CONTROL VEHICLES
FULLY INSURED
AUTO ONLY
FLAT FEE
RMS ACCREDITED DRIVING INSTRUCTORS
WEEKDAY AND WEEKEND  LESSONS SAME PRICE
FEMALE AND MALE DRIVING INSTRUCTORS
A PACKAGE IS AVAILABLE FOR THE DRIVING TEST
YOU DRIVE FOR THE FULL ONE HOUR
WE DO NOT HAVE DRIVING INSTRUCTORS THAT SMOKE.
WE DO NOT YELL HIT SCREAM ETC
A LESSON REPORT WILL BE SUPPLIED AT THE END OF THE  LESSON
WE DO NOT CANCEL NOR CHANGE LESSON TIMES WITHOUT 24 HOURS NOTICE MINIMUM.
WE ARE ON TIME
WE KEEP OUR RATES AS LOW AS POSSIBLE
ALL DRIVING INSTRUCTORS HAVE AT LEAST 15YEARS EXPERIENCE WITH HIGH PASS RATES.
WE DO NOT OFFER A "FIRST GO" GUARANTEE OR SIMILAR.
OUR DRIVING SCHOOL PREPARES YOU FOR A FIRST TIME PASS
IF YOU ARE NOT HAPPY WITH A CAMBER DRIVING SCHOOL LESSON, TELL US. WE WILL GIVE YOU A REFUND
FAQ Call Cameron 0438 364 244
Book your driving test at Blacktown, Castle Hill, Penrith or Richmond
We do lessons in the following suburbs:
Camber Driving School Lessons Special offers:
One hour driving school lesson auto
Blacktown Driving School Lessons $50
Castle Hill Driving School Lessons $50
Camber Driving School Lessons Special offers:
Two hour driving school lesson Auto
Blacktown Driving School Lesson $90
Castle Hill Driving School Lesson $90

Camber Driving School Lessons  Special offers:
One hour driving lesson & driving test,
Blacktown Driving Test Package $150
Castle Hill Driving Test Package $150
Richmond Driving Test Package $150
Penrith Driving Test Package $150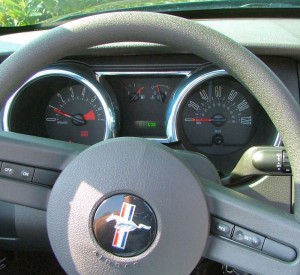 We do auto driving lessons in, 
Blacktown, Beaumont Hills, Bella Vista, Castle Hill,
Doonside,  Girraween,  Glenwood,   Kellyville,  Kings Langley,
Lalor Park,   Marayong,   Northmead,    Parramatta,    Prospect,
Quakers Hill,   Rouse Hill,    Schofields,   Seven Hills,
The Ponds    Toongabbie,   Wentworthville,  Westmead,
Winston Hills.